RCS-SD43UWI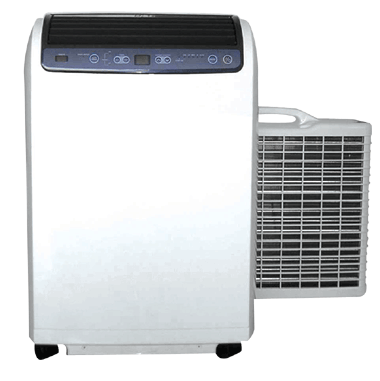 Main features :
DC Inverter Split type. Saving energy, offering quick and stable comfort of cool air.
Environment-friendly refrigerant R-32.
With Remote Control.
Built-in Rotary compressor, high efficiency and saving energy.
Auto-louvre oscillation for even distribution of cool air.
With quick connector - easy installation.
Built-in water pump - no trouble with condensate water.
Temperature setting from 16℃ to 30℃.
Setting temperature display.
On/Off 24-hour timers.
Air volume of internal unit - 3 speeds..
Super quiet. Double insulation against noise and vibration.
CE/GS/EMC approved.
Model type and number
DC INVERTER SPLIT TYPE RCS-SD43UAI
Rated Cooling capacity
Btu/hr
15000
Rated Cooling capacity
kW
4.3 (capcity range 2.0~4.7)
Rated Power Supply
Volt/Hz
220~240V / 50Hz
Rated Power consumption
W
1370 (power consumption range 500~1500)
Thermostat range
℃
16~30
Fan speed
3
Refrigerant
R-32
Dimension Indoor/Outdoor
Width (mm)
470 / 510
Indoor/Outdoor
Height(mm)
695 / 490
Indoor/Outdoor
Depth(mm)
335 / 230
Dimension Packaging
Width (mm)
570
Height(mm)
760
Depth (mm)
700
Container load
20'
96
40'
201
Weight Indoor/Outdoor
Net (kgs)
38 / 12
Gross (kgs)
53
Cooling capacity estimated by European ErP Directive and standard EN 14511.
Capacities and values shown above may vary according to local environment and conditions.