RDH-Z80U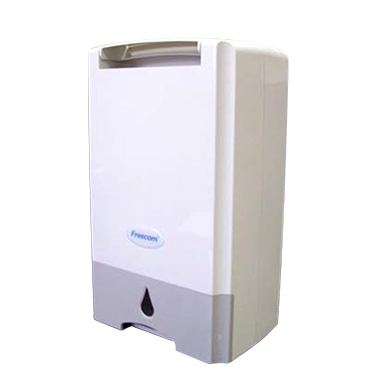 Desiccant Dehumidifier
Product Features
Completely environmental-friendly. Without Compressor and Refrigerant.
Low temperature operation, from 1℃-40℃.
Superior dehumidification performance under low temperature.
Super quiet operation.
Light weight and compact dimension. (Only 6.5 kgs. About half-weighted comparing with traditional dehumidifiers in same capacity)
No defrost required.
Automatically sensing environment to adjust the most comfortable humidity.
Tip-over protection.
Dry laundry at "Powerful mode".
Ioniser function.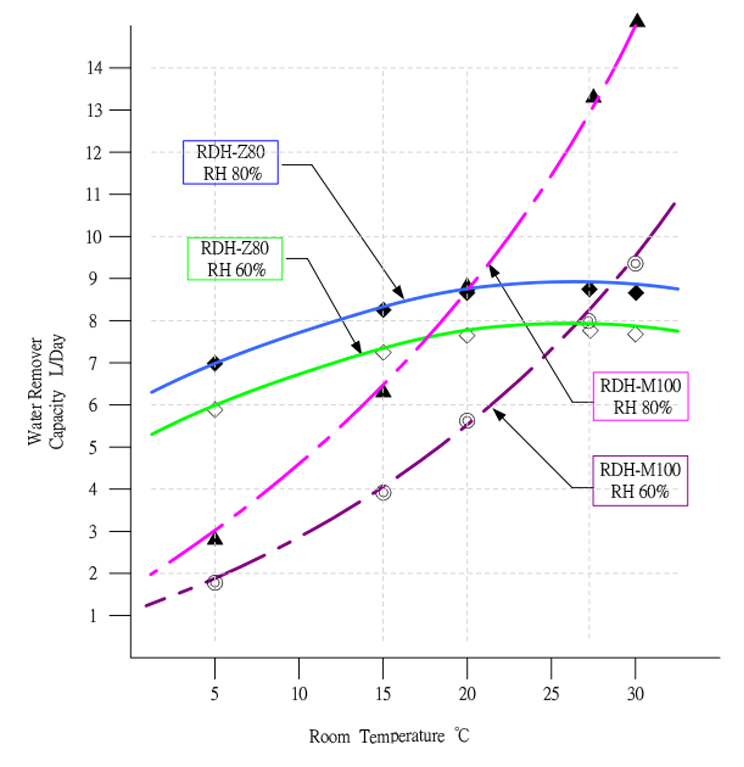 Product specifications
Model No.: RDH-Z80U
Power Supply : 230V 50Hz
Power consumption : 620 W
Operation ambient range : 1℃ - 40℃
Moisture removed (at 20℃,60%RH) : 7 L / Day
Air Flow (m3 /h) : 150
Mode : 3 (Normal/Silent/Powerful)
Timer (Hrs) : 3 (2 / 4 / 8)
Water tank Capacity (L) : 3.6
Humidista t: Yes
Electronic Touch Control : Yes
Continuous Gravity Draining : Yes
Safety feature: Tip-over protection
Dimension Net (mm) : 300(W) x 195(D) x 500(H)
Weight (Kg) : 6.5
Container loading(20'/40' GP) : 588 units / 1220 units
The above curve chart shows the dehumidification capability of traditional and desiccant dehumidifiers (both rating 8L/day) in different ambient. The performance of desiccant dehumidifier is superior to the traditional one, especially under low temperature.